CFAO Unveils All-New Mitsubishi Pajero Sport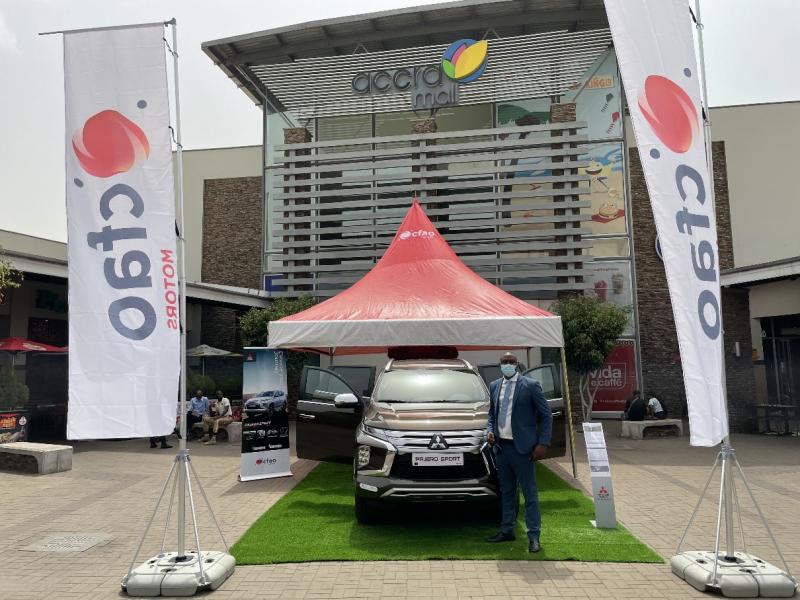 2021, February 21
CFAO Ghana Ltd, the exclusive distributor of Mitsubishi vehicles in Ghana, unveiled the all-new Mitsubishi Pajero Sport on Sunday the 21st of February, 2021; a more tough, more luxurious and more advanced model compared to its predecessor.
The all-new Mitsubishi Pajero Sport comes in two variants, a solid 2.5-litre four-cylinder turbo-diesel engine and a powerful 3.0-litre four-cylinder V6 petrol engine built for the African terrain.
The vehicle has a more aggressive look with a higher front bonnet, headlight and grille tweaks with comprehensive safety and comfort features.
Mr. Richard Fumey, the Sales Manager for CFAO Ghana Ltd mentioned, "What I love about this new Pajero Sport is that the entertainment system is everything you'd need! An eight-inch display with Apple CarPlay and Android Auto, and it even has an app you can download on your phone to let you open the tailgate".
The all-new Pajero Sport comes with a starting price of $45,900 and is currently available in all CFAO Ghana showrooms (Accra, Tema, Kumasi and Takoradi) and will be on display at the Accra and Kumasi mall from the 22nd to 28th of February, 2021 and Takoradi mall from the 26th to the 28th of February, 2021.
The New Pajero Sport, like all the other new vehicles in CFAO's range, can be purchased through CFAO Ghana's Auto Finance offer over a period of 1 to 5 years with a 25% deposit and at a fixed interest rate of 18%.
A trade-in solution is also available should you be interested in changing your older vehicle to the all-new Mitsubishi Pajero Sport.
Call our hotline on 0900 900 007 or WhatsApp our Chatbot on 0242 426 429 for any further information or to book a test drive.
Back to the list