CFAO organizes Open House Fun Fair on 25th/26th January 2020.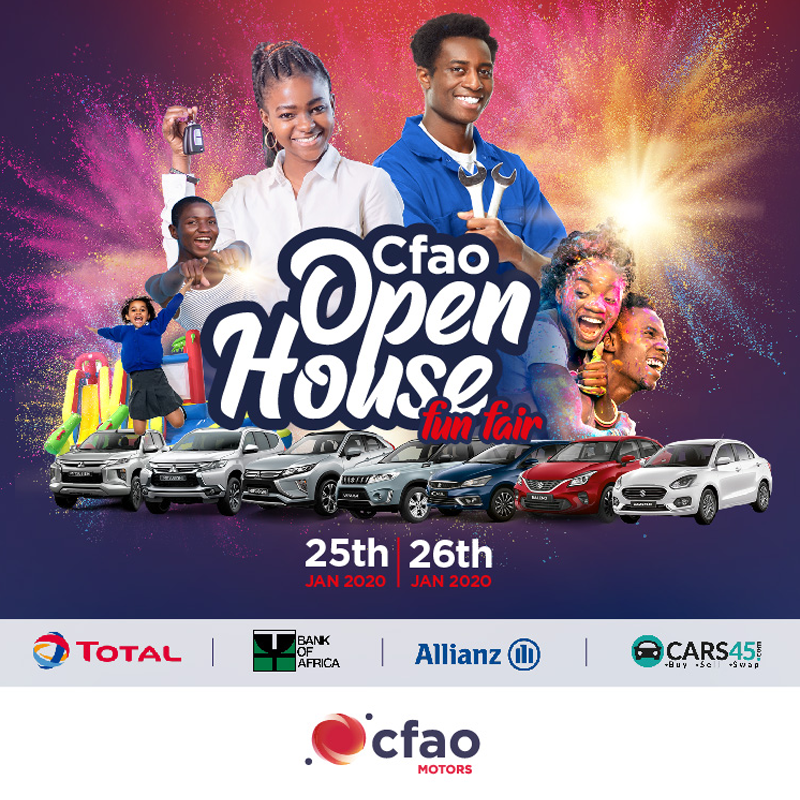 2020, January 17
Calling all car owners and car enthusiasts! On 25th and 26th January 2020, CFAO Ghana invites you to our premises on the Airport Bypass Road for a 2-day Open House fun fair with activities for the whole family!
We kick proceedings off on Saturday the 25th with lots of music, food, fun games including a tyre changing competition, live football streaming, bouncy castles and other engaging activities for the children. Obviously not to be left out, car owners and enthusiasts will benefit from special services including free vehicle diagnostics and special offers on selected cars. Your favourite celebrities will also be around to give some lucky attendees special test drives!
This exciting 2-day event climaxes on Sunday with a continuation of music, food and fun for the entire family. There will be games and competitions on both days, including a tyre changing competition with prices like a brand new set of Bridgestone tyres and lunch vouchers from Starbite to be won.
We are working hard to create an experience you will never forget! This is one you don't want to miss! Call 0302742100 for further information and inquiries
Back to the list