CFAO AUTOFINANCE SOLUTION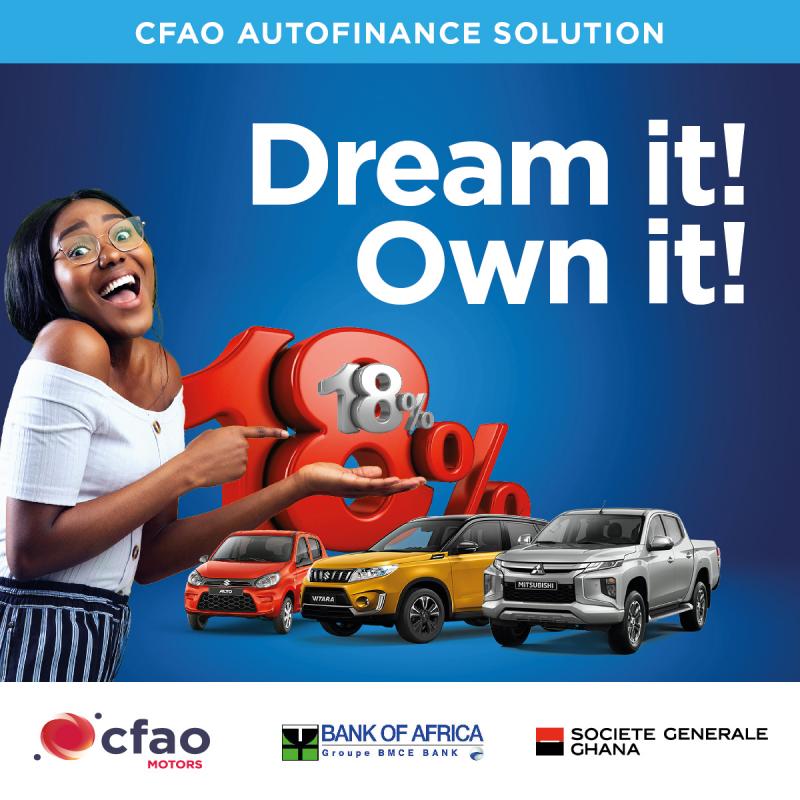 2020, June 02
Own a brand new Mitsubishi or Suzuki from CFAO with our incredible finance offer in partnership with Bank of Africa and Société Générale Ghana!
Now it is easy to own a brand new vehicle and pay over a flexible duration of time. Take advantage of the benefits of the CFAO Autofinance Service which include:
• Payment spread over 12 to 60 monthly installments
• 18% fixed interest rate over the period
• Only 25% deposit required
• Both individuals and companies are eligible
So now go on! Begin the process to owning a brand new vehicle in 3 simple steps!
1. Request a pro forma invoice for any of our Mitsubishi or Suzuki vehicles and contact any of our partner banks.
2. Submit all required documentation requested by the bank and get approval in 10 days.
3. Make 25% deposit and drive home with your dream car!
You can request for more information by clicking and filling the information request form on the right hand side of this page.
Visit your nearest CFAO showroom or contact us via phone or email for more details!
ACCRA: 0302 742 100
TEMA: 0302 211 805 / 501 509 868
KUMASI: 0322 022 201 / 0202 221 403
TAKORADI: 0312 023 571 / 0204 371 843
EMAIL: salesgh@cfao.com
Back to the list