CFAO OUTDOORS THE NEW L200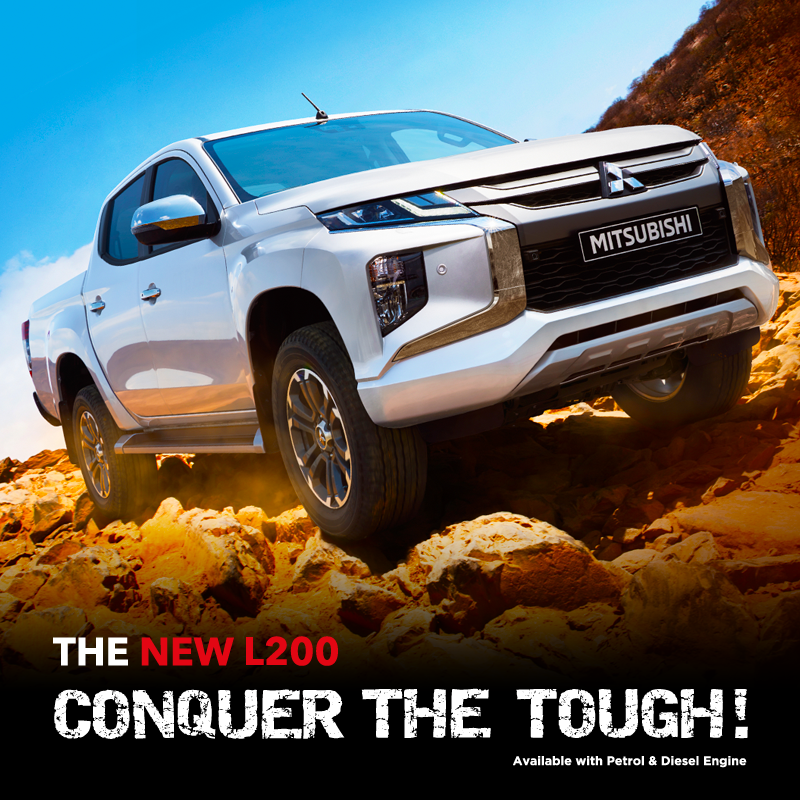 2019, December 06
The new Mitsubishi L200 is a functional blend of strength and style.
The powerful pickup comes with a new design that embodies toughness, robustness and modernity, making it very bold and attractive!
There is a wide range of variants available to suit the needs of different demographics. The options range from single or double cabin, 4x2 or 4x4, petrol or diesel, from 110hp to 180hp, manual transmission or automatic transmission and the choice between fabric seats and leather seats.
The new L200 is a great partner for commercial purposes with unrivalled off-road capability and great loading capacity. It perfectly accommodates the personal needs of the industrious individual with an incredible level of comfort and has many convenient features including a rear A/C vent which is unique in the segment.
Taking into consideration cost of purchase, consumption and the affordable cost of maintenance, the new Mitsubishi L200 is the most efficient pick-up, with a best-in-class Total Cost of Ownership.
Fancy a new and tough pickup? Feel free to come into any of our showrooms in Accra, Tema, Takoradi or Kumasi for a test drive! https://www.mitsubishi-motors.com.gh/en/range/mitsubishi-ghana-cfaomotors/l200
Back to the list